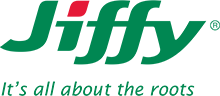 Contact Brinkman Trading Company Commercial Manager Javier Pacheco [email protected] for all Jiffy Inquiries.
About Jiffy
Jiffy International AS, headquartered in Kristiansand Norway, is the leading worldwide supplier of environmentally friendly propagation systems, hydroponic systems, growing containers and substrates for the horticultural industry.
Utilizing renewable resources and bio-based materials such as peat, coir, pulp and other biomass and plant starches, Jiffy has been on the forefront of sustainability for many years. 
Jiffy is a globally operating company and has manufacturing locations strategically located near peat bogs in Canada, Denmark and Norway, producing peat pots and Jiffy-7 pellet propagation systems.
Jiffy harvests its own peat on bogs in the Baltic, Sweden and Canada; blends quality mixes in the Netherlands, Estonia, Sweden and the USA, produces the Preforma bonded plugs in the Netherlands, USA, Spain and Japan and manufactures a complete line of coir products at its own facilities in Sri Lanka. 
Jiffy abides by the highest standards both safeguarding the environment as well as providing the highest quality, in many cases certified products, to its customer. The professional grower of today relies on the best technical assistance for the products chosen as inputs in their businesses. 
At Brinkman Trading Company, S.A., we have all solid backgrounds and experience in the horticultural and forestry industry and have the knowledge to provide professional answers to tough application questions, backed-up by Jiffy Product Managers, having an integral knowledge of each of the products Jiffy supplies. 
Jiffy 7-Pellet  
The Jiffy-7 pellet is a unique concept packing amazing cost saving advantages for the grower on the lookout to minimize input costs.  Jiffy-7, media and container in one, comes compressed, saving on freight and logistics. Jiffy-7 is available in many sizes and tray configurations and suited to be used in fully automated sticking lines. When utilizing a Jiffy pellet loader, bulk Jiffy pellets can be loaded in your own preferred tray at the nursery, paving the way for additional cost savings. Jiffy-7 is the perfect solution for an array of crops.
https://www.youtube.com/watch?v=DjaZj2wUuLc&list=PLXx6E91bY8y0sTfOwv7DC0CuGBbOScpfi
https://www.youtube.com/watch?v=hWsYBL7I10Y&list=PLXx6E91bY8y1neZkja03hoEdXjc_Gs6IX
Increased Returns
Jiffy-7 offers growers quicker rooting due to the air pruning of roots which stimulates strong, fibrous root development within the plug. This can result in a decrease in crop cycle times of up to 25% in addition to producing stronger, more compact plants. Unlike other discrete plugs, Jiffy-7 is supplied in a dried compressed form allowing the grower to store un-used plugs until the next crop cycle without wastage. Efficient storage on the nursery is also a benefit as the Jiffy-7 occupies less than one quarter of the space of other discrete plugs. The plugs are easily re-hydrated by hand or during the normal irrigation cycle.
Convenience
All Jiffy-7 sizes feature a pre-formed soft center for easy insertion of even the smallest cuttings. The fully enclosed capillary net allows easy mechanical or manual handling of the plugs without loss of substrate and extends the transplant window. All Jiffy-7 plugs contain a specially formulated fertilizer to provide the best start for your young plants. Short term crops need no further feeding before potting on. Polyroll offers unrivalled convenience by providing plugs pre-spaced on a perforated polythene or capillary fleece underlay. Plugs are spaced to the growers requirements and the length and width of the under lay can be made to fit individual benches ensuring maximum use of bed space. All pellet-pack trays feature a picture label slot to allow secure attachment of a label without damaging a plug.
Environment
Jiffy-7 Pellets are manufactured from sphagnum peat (and Coir fibers) harvested from carefully selected bogs which are subject to stringent internal and governmental controls to ensure minimal environmental impact. Peat is only taken from sources where the re-generation rate is greater than the harvest rate and the local ecology will not be adversely affected.
Technical Advantages:
• Always a uniform and consistent substrate mixture specially designed for propagation.
• Easy to handle at sticking and nursery stations.
• Due to a good substrate mixture and 100% air-pruning surface of the Jiffy-Pellets a better "micro-environment" around the base of cuttings will promote better rooting.
• No clumping of roots at the base.
• Very positive "air-pruning" of roots increases root branching.
• Very high root count.
• Young vigorous roots (Physiological active roots).
• Well distributed roots (Better architecture of the root system).
• Quicker establishment and growth in the field aftertransplant.
• Better anchorage of the trees in the field during storms.
Operational Advantages:
• No concern of choosing / buying / mixing / controlling quality of substrates for rooting;
• No machinery needed for grind, mix and distribute (fill up containers);
• A one-way container concept allows no need to ship, bring back, wash and reassemble of the containers at the nursery;
• More uniform propagation system all year long;
• Less labor needed;
• Strong "root-ball" for mechanical transplantation;
• Less time needed to produce a better cutting, allows more production cycles/year.
Jiffy Hydroponics
Growblock
Growblock is made of 100% coco substrate which is delivered as a dry plate enclosed in netting. After adding liquid, the plate expands into a block or media slab for planting. Jiffy has produced Growblock to be a container and media in one, saving the grower transportation and storage costs.
The purified, stabilized coco substrate is carefully selected by Jiffy to give a maximum WHC of 60-75% with a homogenous distribution. Air filled porosity of 20-35% ensures optimum oxygen diffusion rates in the root zone. The high water holding capacity and air-filled porosity result in both rapid rooting and growth of stronger roots. Jiffy Growblock plants bring on rapid vegetative growth.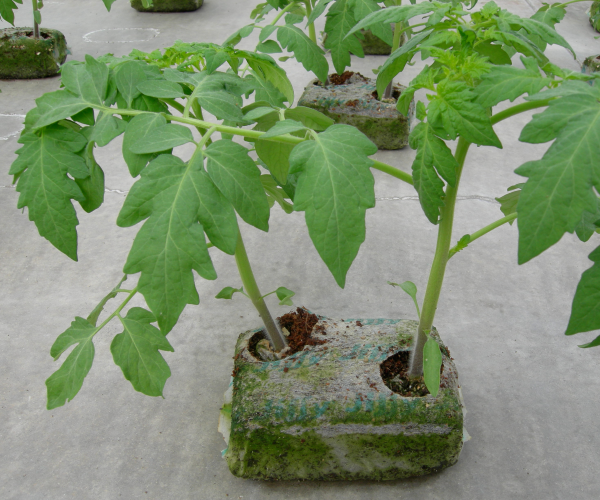 Growbag
Jiffy Growbag is the most powerful multipurpose growing media available. Made of 100% coco substrate the Growbag is suitable for a broad range of crops. The product is delivered as a dry plate enclosed in a plastic folio, black on the inside with a white outside layer. After rapid expansion with a water and fertilizer solution, Jiffy Growbag is ready to be planted. The product can be delivered in different standard sizes, with or without pre-cut plant and drainage holes. Predrilled holes for ease adding the drippers are optional
Jiffy uses the highest quality coir from our Sri Lanka production location and applies RHP standards to all areas of coir production and shipping, minimizing the variation lot to lot seen in lesser quality coir products.